Theatre tells of boundaries and encroachments, seas and walls, distances and encounters. With shows, workshops, films, art, music, words, special events.
A project created by TEATRI DI VITA (Italy), THEATER X (Germany) and ARKA YOUTH CENTER (Albania), co-funded by the Creative Europe program of the European Union, 2019/2020, with the support of Fondazione del Monte.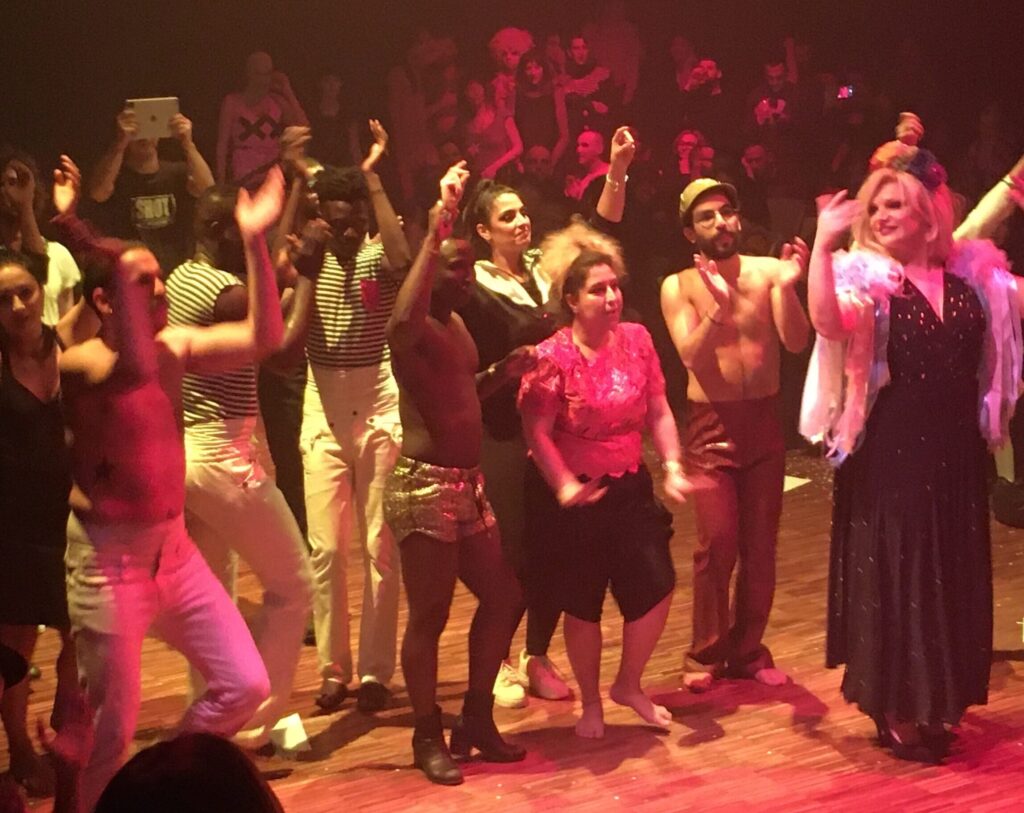 CONCEPT
1989: thirty years ago, the fall of the Berlin Wall opens Europe to the East. After a few months, thousands of Albanians cross the sea to land on the Italian coasts, giving rise to one of the most massive migrations. Today new walls are being erected against other migrants crossing the sea towards Europe. What has changed in the last 30 years?
Three groups of migrants in three different countries led by three directors of different nationalities (Italian, German, Albanian) work to create a theatrical triptych that narrates Walls and Seas, exclusions and crossings of yesterday and today, in a Europe that is constantly changing its shape and its population.
The aim is the creation of multidisciplinary workshops and seminars, the development and presentation of performative events, and parallel art and cinema programs.
The entire project, from the initial phase of the first meetings in Bologna, Berlin and Shkodër, to the presentation of the events, are taken for a documentary film that is also a planning basis for future actions on these issues.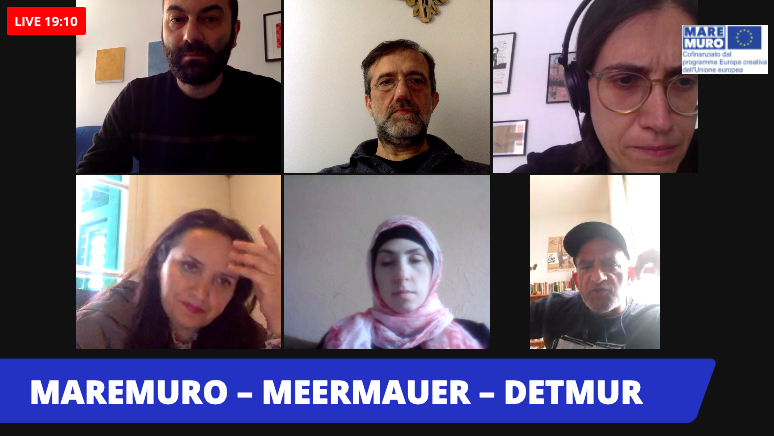 The innovative key of the project is conceptually the connection between the now historic migration from Albania to Italy with the current one from Africa and Asia, all with a view to the "enlargement" of Europe's borders following the collapse of Berlin Wall. The short circuit between the collapse of the wall in 1989 and the raising of new walls to close that enlarged Europe allows us to develop significant food for thought.
Everything is enriched by the interaction between the realities that are the protagonists of these hubs: Berlin, site of the historic wall, a city that symbolizes the enlargement of Europe but also of new migrations; Shkodër, one of the cities from which the huge wave of Albanian migrants to Italy left; and Bologna, one of the cities to which migrants of recent years, landed on the Italian coasts, arrive.
From the three different perspectives, a stimulating reflection is born, which sees historical reflection and contemporary emergence interact on two levels that unite 1989 and 2019: Europe (which in 1989 experienced the enthusiasm of enlargement and in 2019 lives, after the Brexit of the United Kingdom and the raising of anti-European sentiments, a phase of "shrinking") and migrations (which in 1989 broke out in an unexpected and surprising way, and in 2019 constitute a permanent condition, which is still lived in a emergency).
11 December 2018